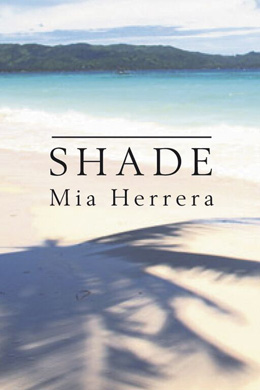 Fiction
Launch Date:
May 5, 2016
Publisher:
Inanna Publications
About the Book:
After her plans for the future are disrupted by an unexpected breakup, Benni, born and raised in northern Ontario, seeks escape from her everyday routine by visiting her father in the Philippines – the fantastical land of ghosts and glamour that her parents described to her as a child. In the Philippines, Benni discovers that the father she adores is an alcoholic whose health is endangered by his alcoholism, and she is captivated by the luxurious lifestyle of the wealthy members of her mother's family. Canada, in comparison, is a bleak world of work, work, and more work, and Benni cannot understand why her parents ever left. Over two weeks, Benni finds much more than she bargained for: she discovers a world of poverty that supports the rich and the social restrictions that even the rich experience; she learns to value the honest, human relationships that come from seeking and reconnecting with family; and she comes to understand the importance of the stories we tell ourselves to construct and maintain our identity.
Reviews for Shade
"Set in the tumultuous, vivid world of modern day Philippines, Shade explores such diverse issues of identity, multiculturalism, celebrity television culture, poverty and wealth, with prose that is as bright and brilliant as the country it depicts. Poignant but never sentimental, serious yet humorous, Mia Herrera follows in the great novelistic tradition of depicting characters who needs to get away in order to find out where they come from."
--David Layton, author of
The Bird Factory
and
Motion Sickness
"Shade... poignantly portrays what it means to search for a home, either in longing for a distant land or in desperately seeking fulfillment in a new world. Shade further dissects the silences that often occur between generations, sharing the perspective from an authentic and believable voice that is both convincing and engaging. Shade is one of those books that should be read in Asian American and Canadian literature courses. It addresses a gap in the growing collection of this genre by telling a contemporary tale from a distinctly Canadian point of view."
--
All Lit Up
"This debut by Herrera poses provocative questions about culture and cultural identity."
--
49th Shelf